Southampton Boat Show - Post show update.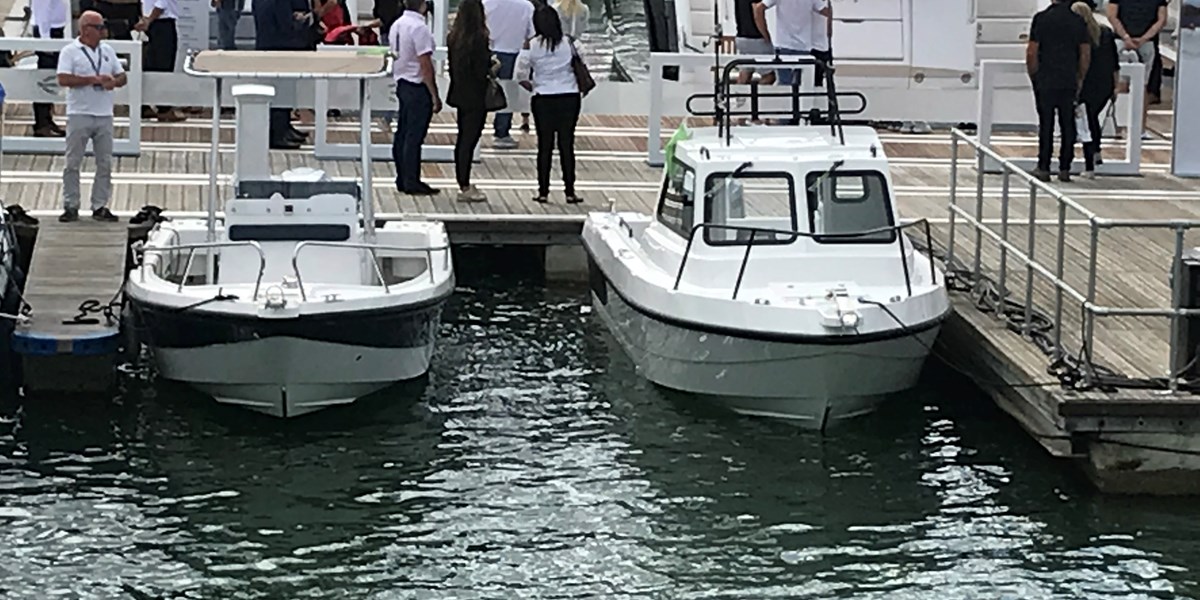 Pirate 22CC and Cabin at Southampton Boat Show 2018
Well we are back from a very windy and sometimes wet Southampton Boat Show. Again great feedback from all of those who viewed and went out on the boats. Especially on the new powder coated stainless steel rails and window frames on the 22 Cabin, this feature is available on all the boats in the range. Due to feedback from this we will now be offering custom colour rails, windows and hull colour with matching graphics and trim on all new boats ordered for no extra cost, our thinking being that these custom options as thought out by the buyers will keep the product looking fresh and it allows the buyer to have an even more involved buying process.
We still have our boat show boat for sale. She is available at a significant reduction on RRP or with a free rollercoaster trailer. Full details of the boat can be found on www.boatsandoutboards.com, www.theyachtmarket.com and www.findafishingboat.com, or send us an enquiry and I will ping over some details. We will in time, have a full stock listing and second hand section on here once I have come to terms with the numerous features of the back office system on this new website.
This week see's us heading back down to the south coast in Lymington on Wednesday for a photo shoot for the Lowrance 2019 catalogue, which will hopefully feature at least one of our boats, its always nice to be asked to do these things and is great recognition for the product.....and I get to mess around playing with boats for the day in the sunshine :) . Forecast looks great for the week so I hope you all are able to get out and do some fishing or whatever floats your boat!
Tight lines...
Tristan
Umbraco, the most powerful and flexible CMS I have ever used.

Richard Davis, Web Developer
Unit 17
Honeyborough Industrial Estate
Neyland
Pembrokeshire
SA73 1SE
Email. pycboats@aol.com
PIRATE BOATS
Get in Touch
If you require any further information regarding any of our boats or services please click the button to get in touch.